Blade Marketing supports (DIY) Do It Yourself Marketing
Whether you just like to do marketing or you want to save some costs by doing marketing yourself Blade can help.  Almost every business owner or professional practitioner we meet starts by doing their own marketing.  As businesses and practices grow they may still want to do some of their own marketing.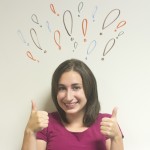 Blade has several programs to support do it yourself efforts. Most of these approaches have content marketing as a key element of the program. A number of these programs can be set up professionally and then they can be continued on a do-it-yourself marketing program. Blade will help you find the elements of your campaigns that you can do yourself. Blade can help you do the parts you don't like to do and enable you to get the most cost effective approach for a program that works.  Blade will provide suggestions and support and any time you'd like to say, "I'll do the marketing myself!" it's okay with Blade.
Marketing Areas where you can do-it-yourself:
Creating Content for Blogs, Facebook Posts and the like.
Continuuing simple Google Adwords campaigns.
Updating your website or landing page.
Designing and distributing flyers.
Social Media Marketing
Testimonial –  Your "do-it-yourself marketing" concept appealed to us because we'd own the site in much less than one year's cost of a generic rental site. Even better was that you provided a custom site with great pictures and suggestions for the content. You have been so helpful and responsive with the effort and, as you said, you turned it over to us so that we truly own it without any monthly recurring charge. The site looks great on smart phones and tablets too! – Retail Stores Owner  More Testimonials