Getting Found on the Internet is the first thing after a website.
Your website is a sign on the internet highway.  Getting it found means, "Do you want that sign on a sidestreet or on the Mass Pike?"
Almost all websites when first launched would be on a back alley of a small town's side street.
To get found your website needs to be "optimized" so that search engines find you.  There are many levels of optimization.  Large corporations spend many millions of dollars per year to utilize most of these features.
Website Development
Almost every business today has some type of website.  Whether the website casts your business in the best light, in the right format and get's found is what's really important.  Blade's process is to understand what you want your website to be and do to help you grow your business.  You may need just a simple one page website called a landing page for a fairly basic service or you may want  a complex website that is fully responsive (looks good on all devices, laptops, tablets and phones) and offers e-commerce.  Once we understand what you want we can provide any type of new website or refresh your existing website.  Of course, every business needs their website to be found easily.  All website projects include best practice SEO as part of the project.
 

The two major levels of getting found in order of importance are:
1) Listings on major search engines and directories –
Google, Yahoo and Bing as well as listings in business appropriate directories.  For example, every restaurant should be listed on Trip Advisor, every Retail or Service business should be listed on Yellow Pages.com and every Doctor should be listed on WebMD.com and every Lawyer on  findlaw.com.  Although it seems straightforward on the face of it to set up listings it is time consuming, requires various inputs of codes and the most frustrating part can change without notice at any given time.  The reason for this is the search engines and directories often update their databases from third party providers of lists like utility bills and other genric lists. When there are typos or other mistakes on one of these lists it's possible for your listing to be changed which then reduces it's importance in being found or confuses the engine so that the business is not found as easily or sometimes at all.  Blade offers "Get Found" Local Internet Presence programs from basic setup to monthly monitoring and enhancement.

2) Search Engine Optimization  (SEO) –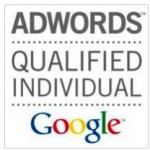 SEO can be accomplished by paid search or buying ad words (digital advertising), by natural "organic" features on a site or through complementary sites such as Social Media, professional associations, partners, etc. Each search engine uses different criteria, update timing and algorythyms to find a business or professional practice.  There are many techniques that can be employed both visually and unseen in developing a website and content marketing, appropriate social media pages are essential from the start to very high budget expenditures. Blade will provide the best approach to reach your goals based on your budget.