Every business or professional practice has a different marketing foundation and goals. Marketing programs from our list of services that can be custom fit to your needs:  
– Search Engines and Directory listings setup and maintenance
Claim listings on Google, Bing and Yahoo
Claim at least 3 additional business appropriate listings
– Social Media Marketing setup and maintenance
Facebook, Twitter and Google+ setup
Facebook "like us" sign with custom QR code for your premise
Facebook, Twitter & Google+ posts at least 2 per month
– Reputation Awareness
Google and social media alerts set up
Monitor and report news weekly by email
PPC may be added – $100/ month increments for each platform – Google, Bing, Yahoo, YouTube and Facebook.
Banner ad campaigns for specific publications, sites, etc. or with aggregators as part of strategic targetted campaign.
From simple desktop sites to complex responsive ones all are custom designed with SEO in mind
Simple mobile friendly site added to your existing site or
Complex mobile sites that will add more elements than a responsive site
Customized with over 45 different features
                 

6+ Months of Content Program includes:
                          Two one hour consultations
                          Complete written report with specific how to cutomized for your business or professional practice
                          Ideas enable a business owner to generate their own content for social media posts, blogs
Content Creation Programs
                        Social media or blog posts on a predetermined schedule and rate 
                             Content Curation Programs
Understand what you have already and how it can repurposed as a foundation for a complete strategy
Videos developed from text presentation with animation to complex videos
Video SEO – with either new videos or ones already owned by a business owner or professional practice
YouTube Channel setup
Hourly rate – $125.00
Marketing Contractor for longer terms at lower rates
– Search Engines and Directory listings setup and maintenance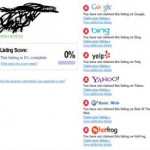 All from basic plux monthly updates and monitoring for all listings
Claim and update each month 20-40 additional business appropriate listings
– Social Media Marketing setup and maintenance
Any other social media setup
Any other social media name your quantity of posts per month
– Reputation Awareness
Broad range of social media and listings integrated into alert set up
Monitor and report news daily by dashboard